04.06.12
For the past 5 years Caritas Kolomyya-Chernivtsi Eparchy has been running the Social Assistance for Children of Labour Migrants project. During these five years the project has accomplished much but still has a lot of work ahead of them.
"The project considered that Western Ukraine has been greatly affected by labour migration. The last wave of the economic crisis only exasperated these negative phenomenon for society, so comprehensive assistance for the children of labour migrants has remained a very pressing need," says Taras Buchovs'kyy, Coordinator of the Social Assistance for Children of Labour Migrants project in Kolomyya.
According to Mr. Buchovs'kyy much time was spent recruiting children for the project when it opened. Caritas workers visited schools, day care centres, social and recreational centres and asked administrators for lists of children whose parents are working abroad. Initially it was difficult to get these children to participate in the project but, after 5 years the project has 60 clients.
What was most impressive was that children started recruiting their friends and peers who are living without parental supervision. For example in one group there are 4 classmates and 6 neighbours. Often the children bring their younger brothers and sisters. There is a constant influx of new clients but the ones who have been with the project since the start are referred to as veterans. Twelve year old Nadiya Dulchak has been a client of the project for 6 months. She happily visits the project on a daily basis. Her favourite activities at Caritas are painting and wor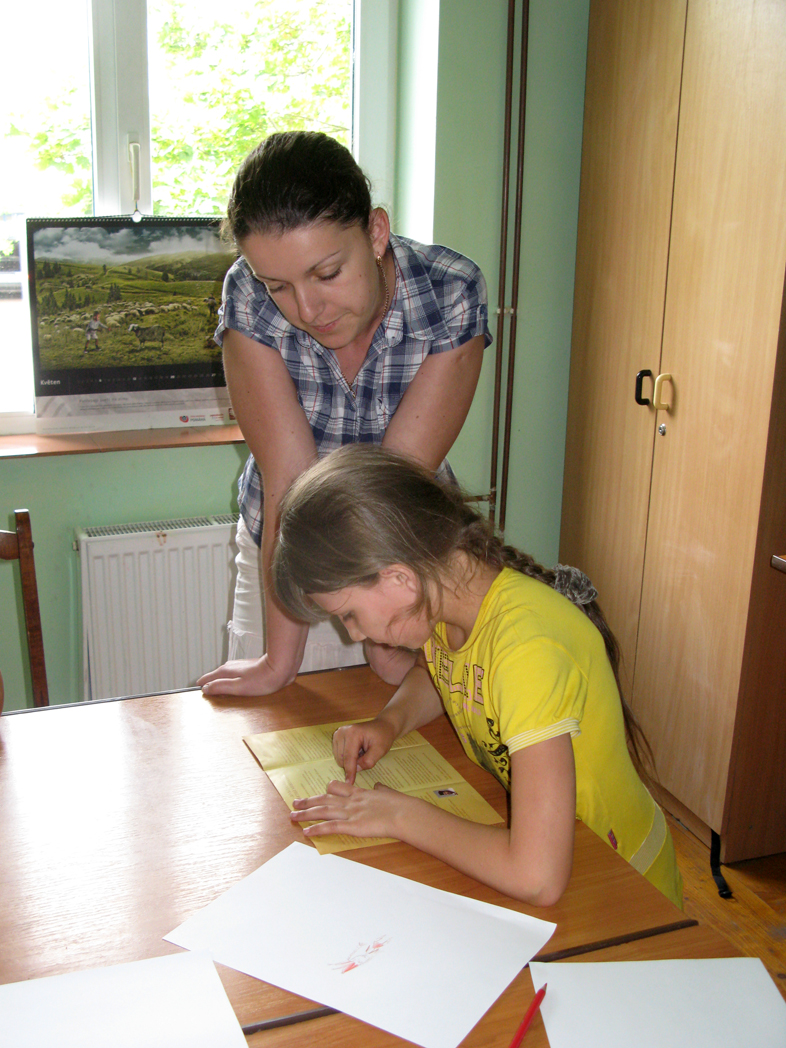 king on puzzles. Project staff notes that, in the six months that they have been working with Nadiya, she has began smiling more and is more willing to engage in conversations.
Psychologist Natalya Hryhorchuk notes that children from crisis families suffer from diminished self-esteem and often display inappropriate behaviour. They lack social skills and have a difficult time controlling their emotions. However, Ms. Hryhorchuk notes that children who visit Caritas and participate in the various events and activities offered, adapt better to social situations and are better at finding ways to express themselves appropriately.
Children of labour migrants regularly participate in seminars, art-therapy, hippotherapy, and surveys. Additionally, children can join groups such as: football, leather work, working with wool, or making Pysanky [Ukrainian Easter Eggs]. Trips are organized to round out the children's lives with new and interesting experiences. One such recent trip was held on 30 May to Kyiv. Children and chaperones attended a friendly football match held between children of different regions. Transportation was provided by community organizations and philanthropic foundations who serve young people in Ukraine. UNICEF was the initiator of the event. Caritas staff focus on developing their clients' ability to think logically, express themselves clearly and other basic but necessary social skills.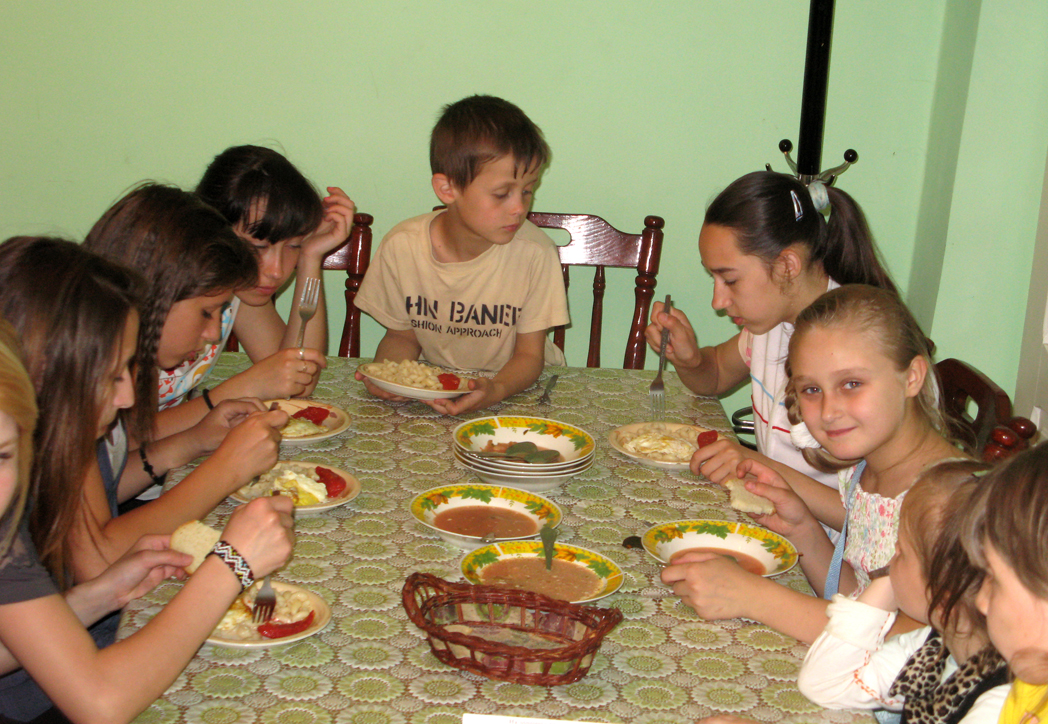 "We can't force anyone to come to Caritas so we have to think of ways to entice our target audience," Mr. Buchovs'kyy stresses.
Our days are packed: our clients arrive after school, have lunch, do their homework, socialize or visit the psychologist and then watch movies or work on handmade creations. Every day is interesting and unique.
The children call the project leaders Dad and Mom. Mr. Buchovs'kyy notes that this instils a huge amount of responsibility onto the leaders. "When the kids call you Mom or Dad then you start to think about them as part of your family. It feels good because I know that these children don't have to call us this, that they decided to use these titles on their own," states Mr. Buchovs'kyy with unbridled joy.