07.04.2014, Lviv
Workers of social center for youth in Caritas Lviv UGCC organized a range of events on financial literacy for their adolescent clients. They are convinced that it is currently important for children whose families found themselves in complicated living circumstances. Such youngsters have very limited experience in financial operations and knowledge of these sphere is restricted to conjectures and designation of the term 'money. Therefore, lessons of local Caritas included talks on saving, budget planning and management, economy as a human's trait.
Social center of the project "Mobile work with youth in Ukraine" is aimed to render complex assistance to adolescents who found themselves on streets due to different life situations. The help is provided daily for 25-30 teenagers by means of nutrition, securing medical monitoring, improving social and household conditions in families, psychological support, computer classes, participation in cultural and leisure events.
Notably, Caritas Lviv takes care of self-sufficiency and professional identity of their clients. That's why, the second stage of training on financial literacy for children was preparation of the budget for one-day out-of-town picnic with friends. Kids built up basic and derived budget items, determined the general sum for all participants. The third stage of training was targeted at making up a budget of a real journey. The preparation included drawing up expenditures, purchasing food products, selection of required materials, sports equipment and organization of a trip itself. Children visited Stradch Village where cave monastery of the 11th century and nature reserve Roztochchia are located.
Besides theoretical knowledge about money and event-management, participants of financial literacy classes also were able to make sure that it is effectually to carefully plan a journey.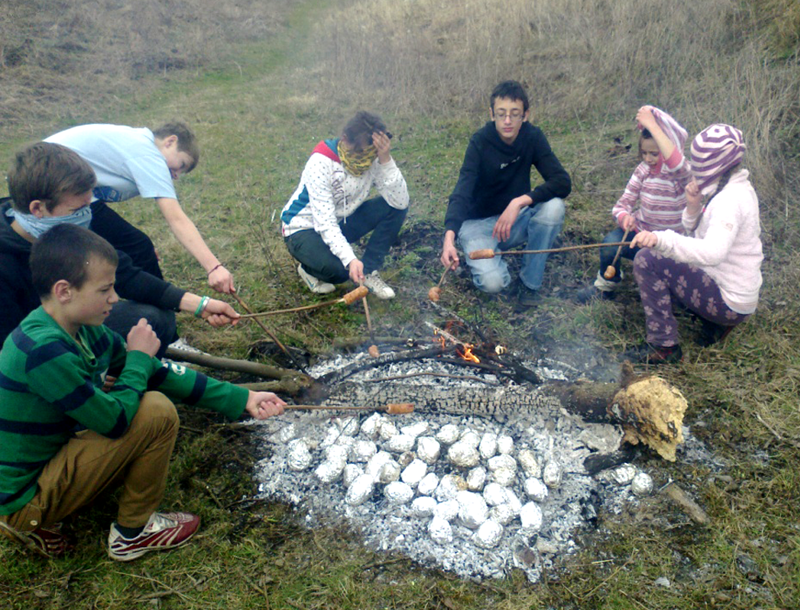 "With our clients we visited a zoo, found out history and special characteristics of a nature reserve, spent some time outside, played sport games, prepared lunch on fire and exchanged our impressions.
Such trips to historic and religious places foster in children love to native shore, respectful attitude to surrounding environment and cultural beauty sights. And what is considerably important that children unite with each other and have more trust to their tutors, become more open to new knowledge and changes in their lives," retells Vitaliy Gerasymiv, local coordinator of "Mobile work with youth in Ukraine" project.
Caritas Ukraine assistance to crisis children, youth and families at the moment involves activity of 5 social centers on mobile work with youth (Kyiv, Donetsk, Lviv, Khmelnytskiy and Ternopil), 7 social centers on work with children who have difficulties in studying process (Ivano-Frankivsk, Kolomyia, Drohobych, Stryi, Boryslav, Brody, Novovolynsk), education and care facility for pre-school kids in Lviv, 2 pilot projects of social flats (Ternopil and Donetsk), also targeted aid to needful children, youth and families.
With these activities annually over 1000 individuals are under care of social centers on work with children and youth, and receive complex help in coping with own life difficulties; some hundreds of needful people get consultations or targeted assistance. Furthermore, greater than 150 pre-school children and 65 families in complicated living circumstances make use of services of the facility for pre-school kids "Crisis center "Street children" on Lviv".
Social centers of assistance to crisis children, youth and families foresee securing of basic needs, information support, psychological consultations an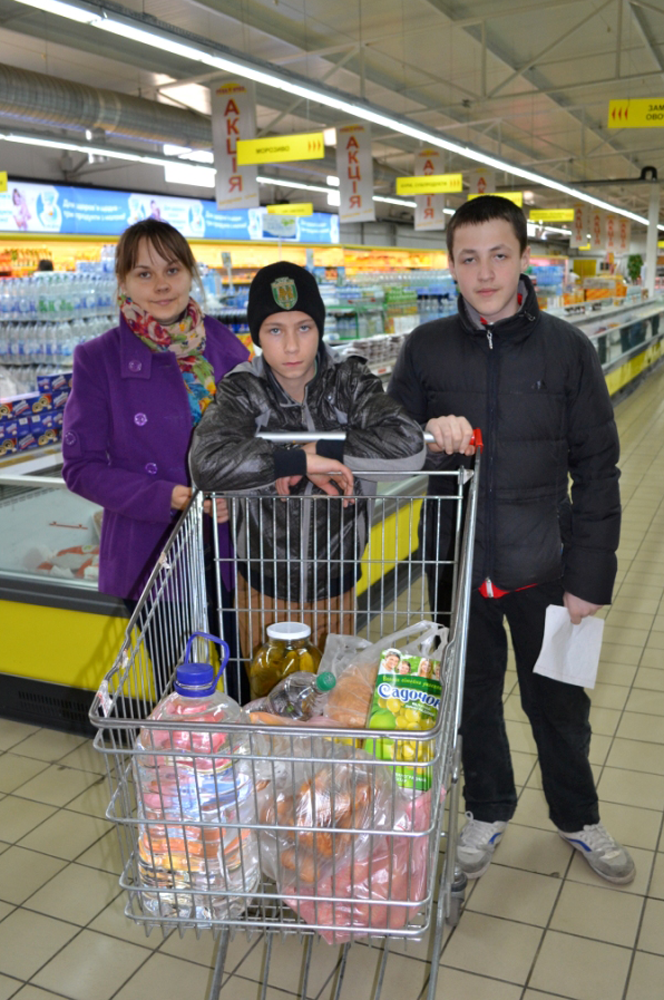 d legal advice; conditions for spiritual and creative development of clients are created. Both group and individual approaches to social work are used.
Objectives of such work are: opening of positive values of needful young person; overcoming psychological difficulties; acquiring knowledge and skills that favor social inclusion, healthy lifestyle, practical management of time, resources and possibilities, and professional fulfillment. Children and youth join educating, entertaining, sport, cultural and tourist events in social centers of Caritas and beyond them.
Considerable attention of Caritas activities is directed at work with clients' parents, foster parents and relatives. It includes rendering of primary social and material help, psychological support, educating events and creation of self-help clubs.