30.09.2013, Ukraine
Since 2011 Frank Doelker (Frank D?lker) has been invited by Caritas Germany to Ukraine and he comes annually to work as a trainer with social employees of 'Mobile work with youth in Ukraine' Caritas Ukraine project.
Frank is a top-rank expert in social work. It is his occupation for 20 years and he also teaches social work at the university in Fulda city and for priests in Berlin (personal web-page).
Caritas Ukraine started its work with street and crisis children, youth and families in 2001. At that time Caritas Germany (in particular, Caritas Aachen) encouraged the initiative on creation of mobile service for street children (project was called 'Help on Wheels'). Moreover, Caritas Spain, Rotary-clubs from Switzerland, Ukrainian Catholic University and private benefactors joined to support it.
In 2006-2008 under the auspices of Caritas Germany and grant from the European Commission separate mobile services evolved in the network of social centres for street children. In 2007 Caritas Ukraine collaborated with the civic organization European movement in Ukraine, its volunteers developed a large-scale information campaign aimed at involvement of Ukrainian enterprises, businessmen and general public to support and favouring project of care for street children. Since 2010 Caritas Ukraine has improved its work in the framework of all-Ukrainian project 'Mobile work with youth' that is financed by the Federal Ministry for Economic Cooperation and Development of German government.
Today care is provided for over 500 uncared and homeless children and youth in Donetsk, Kyiv, Ternopil, Lviv and Khmelnytskiy. In 2012 more than 150 kids of pre-school age and 65 families in complicated living conditions benefited from services of "Crisis center 'Street children' in Lviv". There are 2 pilot projects of social flats launched in Ternopil and Donetsk, direct help is rendered to needful children, youth and families. 7 social centres in Ivano-Frankivsk, Kolomyia, Drohobych, Stryi, Boryslav, Brody and Novovolynsk operate for work with labour migrants' children. Moreover, several dozens of youngsters in need have received consultations or targeted assistance.
All Caritas centres have decent technical and methodological background available for qualified social and psychological work with children and youth. There are experienced teams of 44 social teachers and workers, psychologists who have high professional knowledge and skills, and also spiritual charisma. You can get information about work with children and youth here.
Seminars of German expert for social employees who are involved in mobile work with crisis youth included three components: street work with youth, team work with youth and community-related activities. We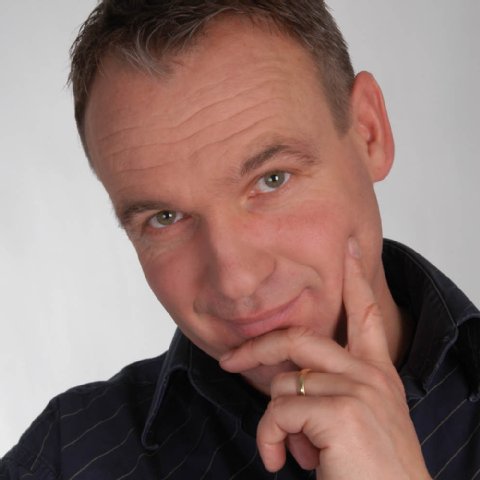 interviewed Frank Doelker about approaches in countering problems of street youth in Germany and Ukraine, whether the quality of social work in Caritas Ukraine is improving as time goes by; and about community-related activities.
How long have you been working in social sphere?
I have been working as a social worker for 20 years with imprisoned individuals, crisis youth, people who live with HIV/AIDS and with its prevention. I am also involved in work with communities.
What are the things you focus at?
Intercultural communication, methodology and ethics of social work, community and street work, football.
What are the main differences between social work with youth in crisis here in Ukraine and in your country – in Germany?
We focus more on positive action, developing approaches of work with young people, involving them in decision making process, community work and creating networks.
Person who works with youth is a social worker and not a psychotherapist with another attitude, not searching for problems, trying to activate resources.
What do you mean under creating of networks?
For instance, it is a network of volunteers who are willing by means of concerts or flash mobs to actualize the problem of people who suffer from HIV/AIDS. These volunteers distribute information on epidemic prevention, on psychological moments of behavior with people who suffer f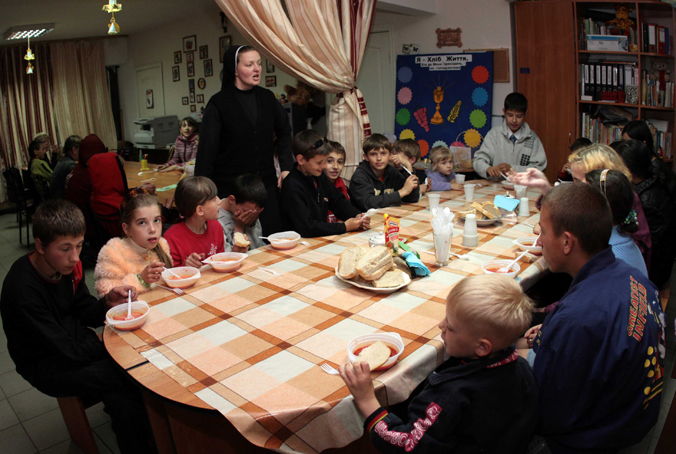 rom this disease. Furthermore, while getting deeper in the work, volunteers begin to feel their responsibility and role, and start to create specific solutions for prevention or work with people who live with HIV/AIDS. 
Moreover, such network foresees cooperation of different organizations that should assist needful individuals to get on their feet. It might be an organization that renders a separate type of service, or it can be a certain social entrepreneurship, or an employer or church communities.
There are many variants. It is important to combine and implement them, because in unity there is strength! It is necessary to move forward, employ new methods of social work and policy, adopt the best European and global experience, and provide something relevant for your country and system.
Can you share your impressions of qualification of employees from Caritas Ukraine regional organizations, where work with youth in crisis is organized?
They seem to be well educated and very committed; however, there isn't a long-lasting tradition of educating social workers at universities in Ukraine.
Do you see a required progress for those 3 years you are familiar with Caritas Ukraine activities?
Of course, the attitude has changed greatly.
Frank, from your point of view what do Ukrainians need to overcome the problems of homeless people, care of lonely seniors, disabled individuals, people who live with HIVAIDS and others needful people?
Is it the problem with the lack of experience and knowledge, or with the lack of financial resources, or with the consolidation of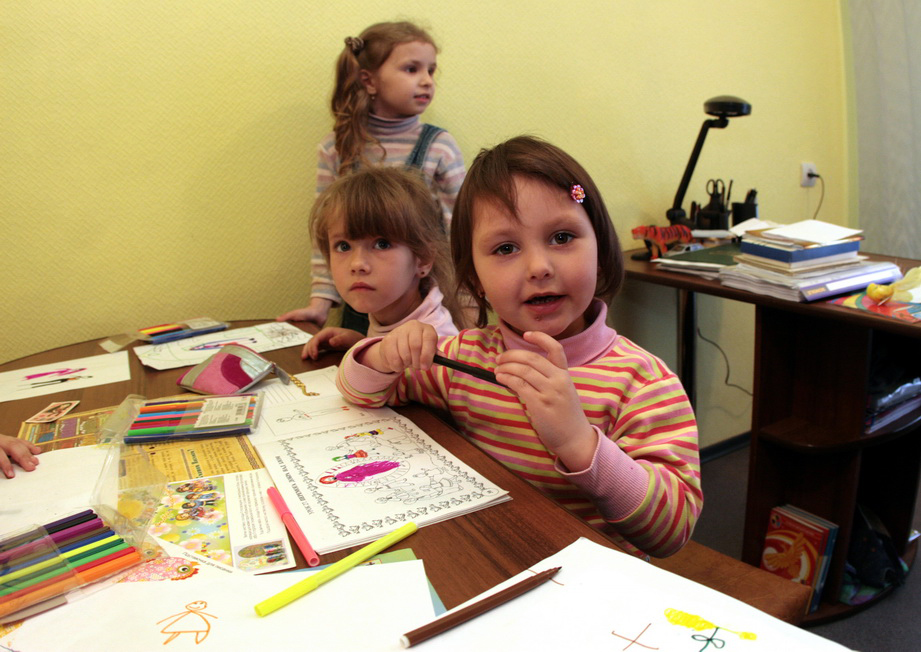 efforts in different referral institutions, or the lack of central state programs – what are the most decisive issues now?
Everything! Money, social politics, possibilities of direct participation in decision making processes.
One more important thing for you is a direct involvement in decision-making process. Political apathy and indifference won't save the system that faces crisis and has a definite need in changing bureaucratic mechanisms, political elite and re-distribution of welfare in the country, system of justice and political culture.