04.07.13, Lviv region
Contest of children pictures regarding exploitation of children labor will last till August 31. It was initiated by Caritas of Sambir-Drohobych Diocese of the UGCC. The Contest "NO to exploitation of children labor!" is targeted at public acknowledgement of exploitation problem, illegal labor, forms of modern slavery and the picture of the world without these problems.
The Contest objectives are the following: to show exploitation of children labor through eyes of youngsters; to reveal the opposition between harmony and discord connected with human trafficking  and modern slavery. By this means Caritas employees strive to attract attention of children, their relatives, friends and the community in general to dangers that prevail in our country.
According to experts data there are nearly 350 thousand children in Ukraine who suffer from labor exploitation and human trafficking. Official information of Ministry of Foreign Affairs of Ukraine proves that number of children who become victims of human trafficking is growing year to year. For the period of 2000 to September 2012 the IOM rendered aid to 8 868 individuals who suffered from human trafficking, out of this number there are 560 minors.
If you or your child (brother/sister, niece/nephew, grandson/granddaughter) has willing to help in safeguarding people from consequences of human trafficking, illegal labor migration, violence on individual; if your idea ca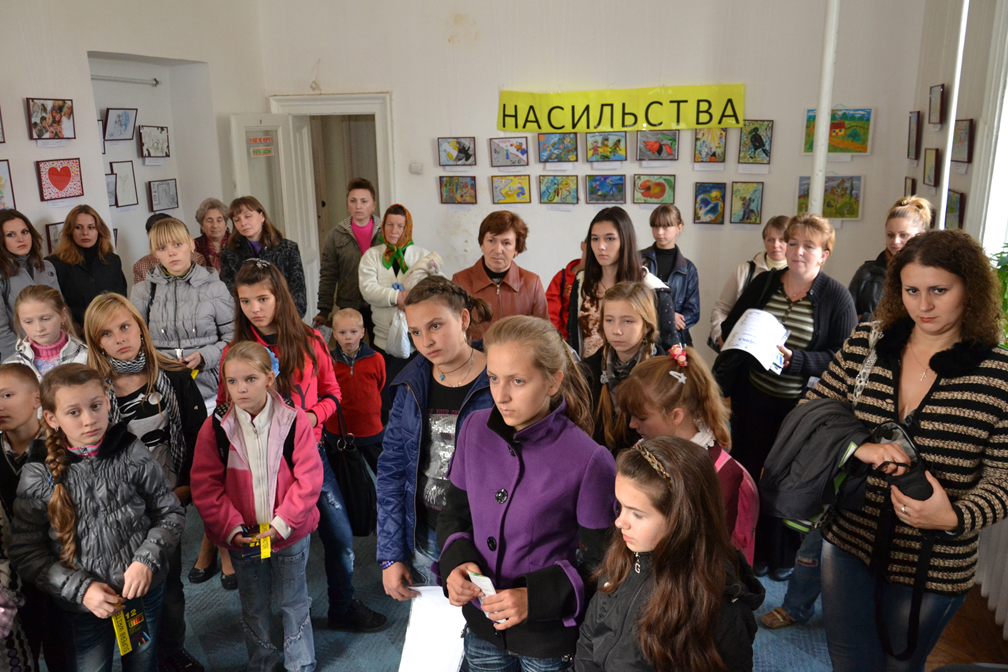 n light up spirit and give hope to people – you should draw and describe it, and then send to "NO to exploitation of children labor!" Contest.
Terms of participation in "NO to exploitation of children labor!" Contest of children pictures:
1.    Each pupil of Lviv oblast aged 7 to 16 years can take part in the Contest. You have to bring or send by post your picture or artistic composition regarding exploitation of children labor on address of Contest organizers.   Works are admitted on address: 82100,Lviv oblast, Drohobych city, Chornovola Str. 4.
2.    Pay attention that work should be made on paper of A4 format. The drawing technique is unspecified, appliqu? work is allowed. Each work should be supported by paper that includes personal data (surname, name, patronymic; date of birth; address of residence; contact number; e-mail); name of work and short description (5-6 sentences) – what massage your work carries for the public. Pupils and students should mark the name of the educational establishment and also their form.
3.    Works are admitted till August 31, 2013.
4.    All works will be appraised by special Contest panel of judges in two nominations:
– І nomination  – works of schoolchildren aged 7-12 years;
– ІІ nomination  – works of schoolchildren aged 13-16 years.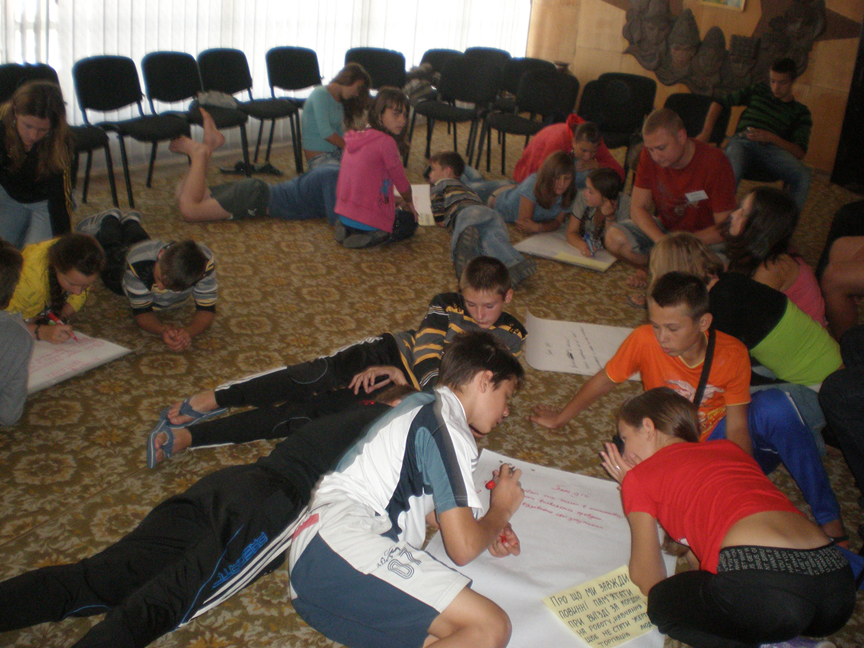 There will be the first, second and third place in each nomination. All winners will receive valuable prizes. Their works will be placed on the organization web-site: www.caritas-sde.org,
The most interesting works that won't become Contest winners will be granted with recognition gifts.
If you have any questions concerning participation and support of "NO to exploitation of children labor!" Contest, address its manager Iryna Gnativ via e-mail: Iryna_Slavych@ukr.net or karitas@mail.lviv.ua and by phone number: (+38 03244) 3 34 54.
Organizations that operate in sphere of combating trafficking in minors:
1.    Representative office of the International Organization on Migration (IOM) in Ukraine.
572 – free hot line on combating human trafficking in Ukraine
2.    International Women's Right Centre – La Strada Ukraine.
800-500-33-50 – national hot line on violence and protection of children's rights (all phone calls on the territory of Ukraine are non-chargeable)
3.    "Trust Line" All-Ukrainian line for children.    
800-500-21-80
4.    National Hot Line on trafficking in children.
800-500-22-50
5.    National "Hot Post Box" on combating human trafficking.    
interpol_sos@mvs.gov.ua
6.    Trust Line of Security Service of Ukraine.     
(044)-212-50-22
7.    Center for Missing and Exploited Children.    
(044)-251-48-51
8.    Trust Line for children and teenagers (9.00 – 21.00)     
(044)-515-23-74
9.    Hot Line of Acting Apparat of National Central INTERPOL Bureau  
(044)-254-98-36
10.    Phone numbers of Criminal Police Department on Minors' Affairs of the Ministry of Internal Affairs of Ukraine
(044)-289-07-85;        (044)-254-73-85;        (044)-256-05-75;
11.    Ministry of Foreign Affairs of Ukraine.
Enquiry service: (+38 044) 238-17-48                Е-mаil: zsmfa@mfa.gov.ua