25.07.13, Lviv region-Odessa region
Restoration at the sea is very special. It is associated with active kinds of sport, joyful sunny mood and exciting leisure. It is the third time in a row Caritas Brody (Lviv region) organizes summer camps for labor migrants' children at the sea.
This year over 20 children and teenagers in need were able to spend their recreation in Yuzhne (Odessa region) in course of 5-14 July. Children that are Caritas clients were swimming in the sea, enjoying sunbathing, involved in artistic workshops, excursions, sport games, and dancing. Psychologist and teacher were working with them; camp coordinators were holding them together and assisted in acquiring important social characteristics.
"Summer holidays can be considered as the most favorite time for all children," says Lyubov Sitka, Coordinator of the Project 'Social and psychological work with labor migrants children'."It's time to enjoy freedom from obligations and rules, enjoy life and communicate with friends and relatives without limits.
Challenged youth from Caritas of Stryi Diocese of the UGCC and members of 'Faith and the light' community from Stryi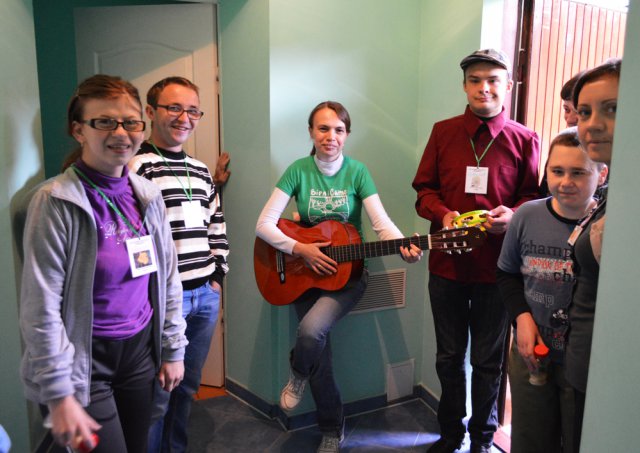 became its participants. Their number drew to 55 individuals.
Oksana Ilkiv, head of the local center for youth with special needs, retells: "Camp topicality was chosen because each of us finds it is important to create friendly relations and to feel that you are needed. The main objective of the community is to give life, understanding that each person is loved in the way he/she is, with all evil and good inside each of us."
Summer time at camp favors the forming these interpersonal relationships, because all individuals present had a unique opportunity to share the joy of morning wakening, prayer, dancing, and singing, communication, going for a walk; and to reveal own talents and have a decent rest.
Opening of new talents among participants was the best proof that this camp was fruitful. For instance, one of mothers was sincerely happy when her son, boy with special needs, impressed everyone with a very beautiful dance at festive evening. "It seemed that we knew everything about Yura. We were aware he enjoyed dancing and singing; but at this camp he was able to reveal another talent in couple with Olia, friend of the community." It is important to point out that this dance wasn't resulted from long foregoing rehearsals, but it was an outcome of frank communicat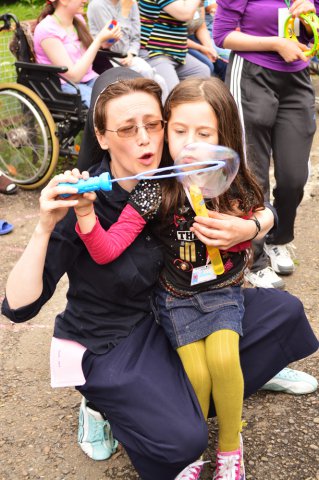 ion and friendship – the main aspects on which Caritas Ukraine activities with challenged people are directed.
We remind you that Caritas of Stryi Diocese of the UGCC was founded in 2000. Its activities are implemented in Stryiskiy, Zhydachivskiy, Mykolaivskiy, Gorodotskiy and Peremyshlyanskiy regions of Lvivska oblast. Acting projects and initiativres:
•  Social center for labor migrants' children
•  Center of social adaptation and rehabilitation of people with special needs
•  Home care for isolated ill seniors
•  Work in penal settlements
•  Targeted assistance for children and seniors
•  Providing humanitarian aid
•  Assistance to victims of natural disasters
Moreover, local Caritas organizes various charitable initiatives – 'Christmas candle' (affords holding events for orphans and youth, summer educational camps and trainings), 'Easter for everyone' (Easter baskets are distributed among isolated seniors, low-income and large families), 'Saint Nicolas' (assistance is rendered to orphans), 'Schoolbag' (children from low-income families and orphans are provided with school pack) and others.