28.01.2015, Lviv
Young wards of Caritas Lviv social center for children and youth invited their parents to the final concert and homely presentation of the past year activities. Social workers helped children to prepare photo and video presentation of the most interesting episodes. For some parents leadership skills and activities of their children were a pleasant discovery they didn't even expect.
Children of Caritas Lviv constantly improve themselves and reveal their hidden talents in such activities as guided tours, creative workshops, sport competitions, psychological trainings etc. Sometimes parents cannot even imagine how self-sufficient, active and cheerful their children are. Thus, friendly community of Caritas Lviv invited parents to discuss it during cordial family party.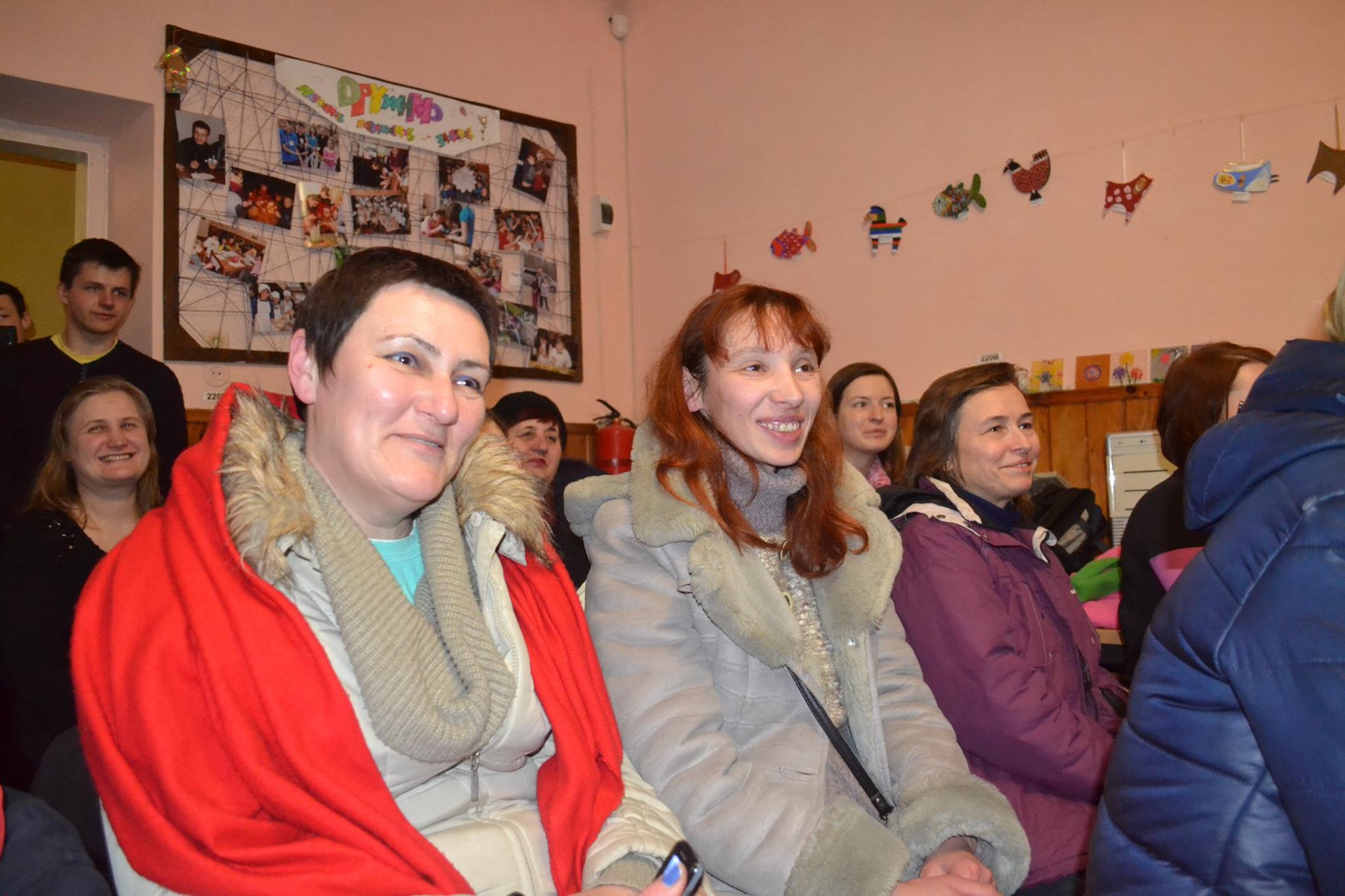 The event started with watching the annual media archive. Social worker Julia Herula and psychologist Sofia Zotina selected the best in emotional expression photos from various past events, while children were recalling their travels and shared culinary experiments, their learning and sport challenges, their artistic performances and study trips to manufactures, and warm moments of their joint leisure activities.
Head of the project Mobile Work with Youth in Ukraine Vitaly Herasymiv spoke about principles of work with children in Caritas. He told about the environment of trust and acceptance that was created in the social center. Among the major plans for the future is an active work on starting the bicycle workshop for children, where they learn to repair bicycles, plan and organize biking travels, improve their cycling technique.
Another important mission is to provide clear career guidance and discover talents of children that help them to determine areas of their future job opportunities. Study trips to manufactures, joint workshops with representatives of friendly to Caritas companies, talks with professionals of different areas about the secrets of their work help to achieve this goal. By the end of winter benefactors are planning to update computer class in children and youth social center where they will teach kids basic computer skills.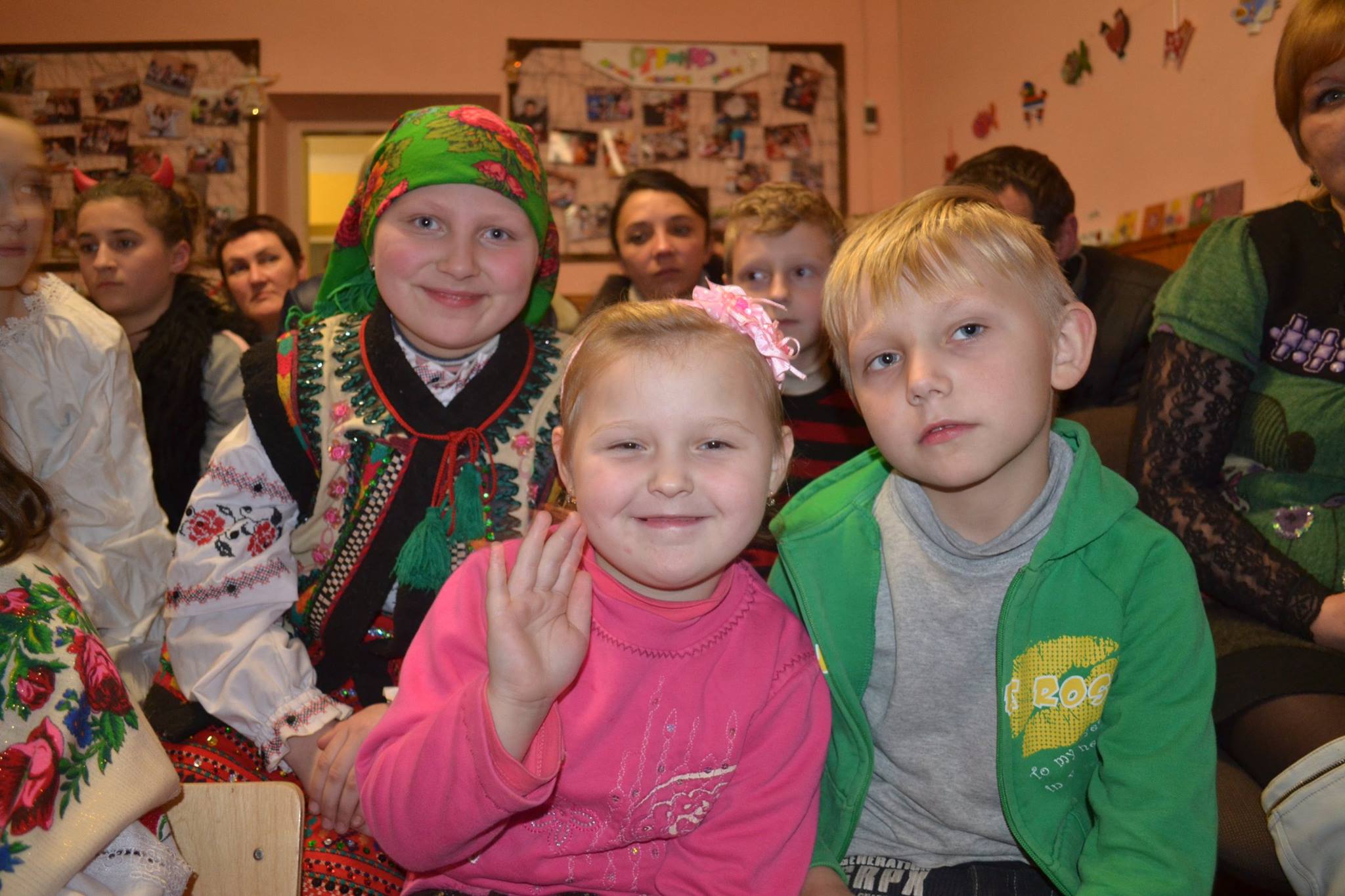 Caritas social workers completed report on the past year with brief characteristics of children, where celebrated their successes and outstanding achievements. Characteristics were composed in Caritas style that means to say only good things. Social workers noted growth of children, their willing to help. They become more independent, decisive, and kinder. Talents of each child were mentioned, as well as their strong determination of internal development. This information became a sincere motivation to children and, besides, a thanksgiving to parents.
At the end of the event children presented special Christmas performance for parents called vertep. In January this caroling performance was shown in various friendly organizations and institutions. Lucid carols and smart dialogues brought back everyone to holiday spirit and charmed with charisma of young actors. Each child received his share of earned with caroling performances funds for accomplishing their little dreams.