22.06.2015, Ukraine
Recently Caritas Ukraine forwarded over 285 tons of German and Polish humanitarian assistance to Zaporizhia, Kharkiv and Dnipropetrovsk. Such aid includes packages with food and hygiene means for nearly 6800 IDPs from German government and for almost 4300 persons – from Polish government.
Humanitarian convoy will contribute to securing of basic needs of IDPs who temporary dwell in Zaporizska, Kharkivska, Dnipropetrovska and Donetska (areas controlled by Ukrainian government) oblasts. Among beneficiaries of humanitarian aid are large (more than 5 family members) and low-income families, single mothers/fathers, pregnant women and nursing mothers, seniors and disabled persons, families with one breadwinner.
Content of food and hygiene package was defined in accordance with the World Food Program standards. Each package costs nearly 900 UAH (38 EUR) and weighs approximately 21 kilos. Packages have a long-lasting storage life and can secure basic needs of a person in a course of one month. A parcel with humanitarian assistance includes food products (flour, sunflower oil, canned beef and pork meat, canned beans and peas, buckwheat, rice, sugar, pasta, tea, coffee, biscuits, chocolate and condensed milk), and al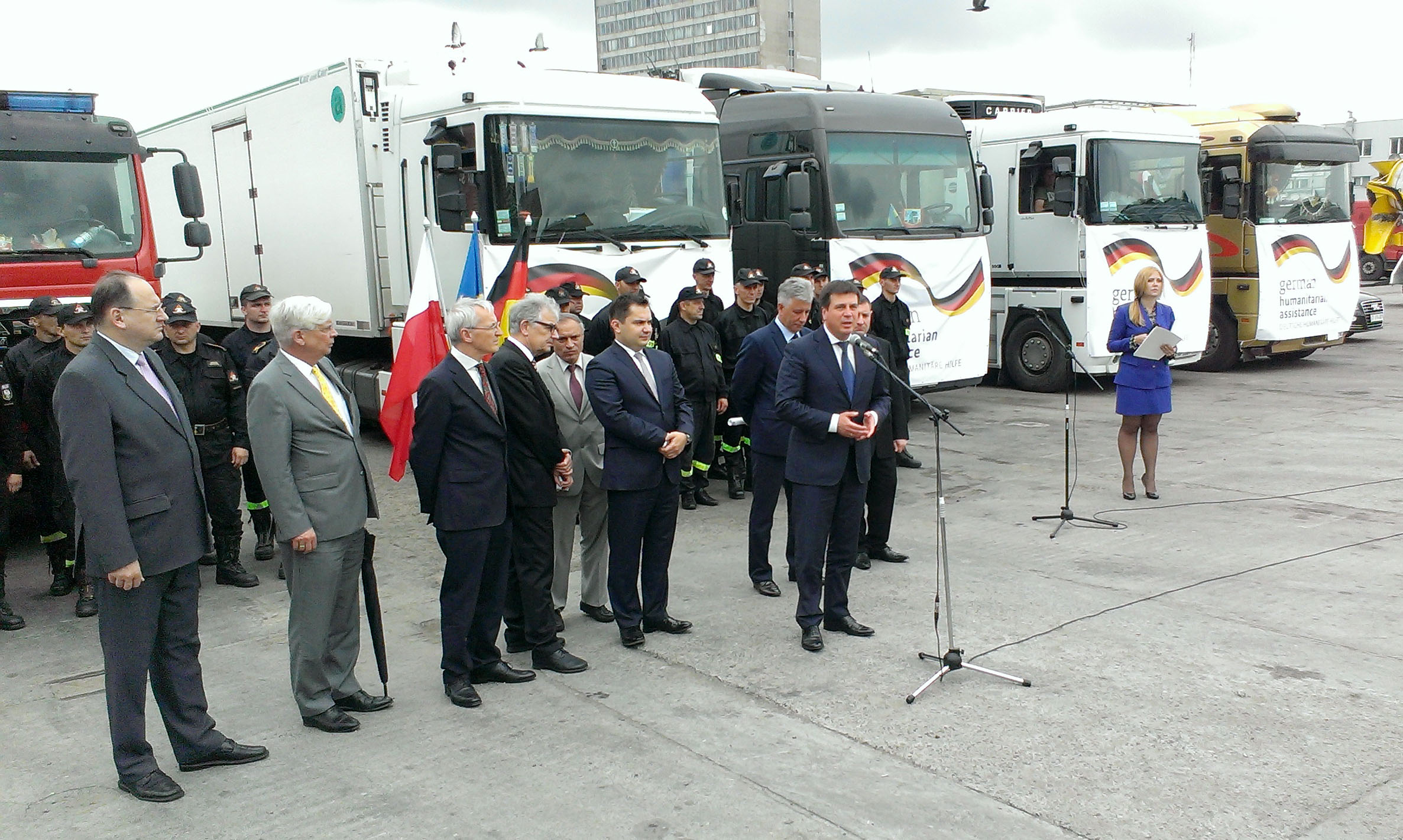 so hygiene means (soap, shampoo, laundry detergent, dishwashing liquid, brush and paste for teeth).
"It's not the first large-scale assistance from our partners from Germany and Poland. This time German government provided 350.000 EUR for a purchase of humanitarian aid and convoy from Polish government amounted to 150.000 EUR. Such support from international partners is incredible important these days when there are increasing consequences of humanitarian crisis in Donbas area. Since April last year Caritas have provided help to more than 115.000 persons that amounts to 8 mln. EUR," retells Hryhoriy Seleshchuk, Head of the Migration Service in Caritas Ukraine.
---
As of 8th of June, according to the UN data, there are 1.325 mln. of IDPs in Ukraine, in general over 5 mln. are affected by humanitarian crisis. Furthermore, 5.2 mln. of people live on the territory of military conflict (Donetska and Luhanska oblasts).
Such situation requires an immediate response from Caritas Uk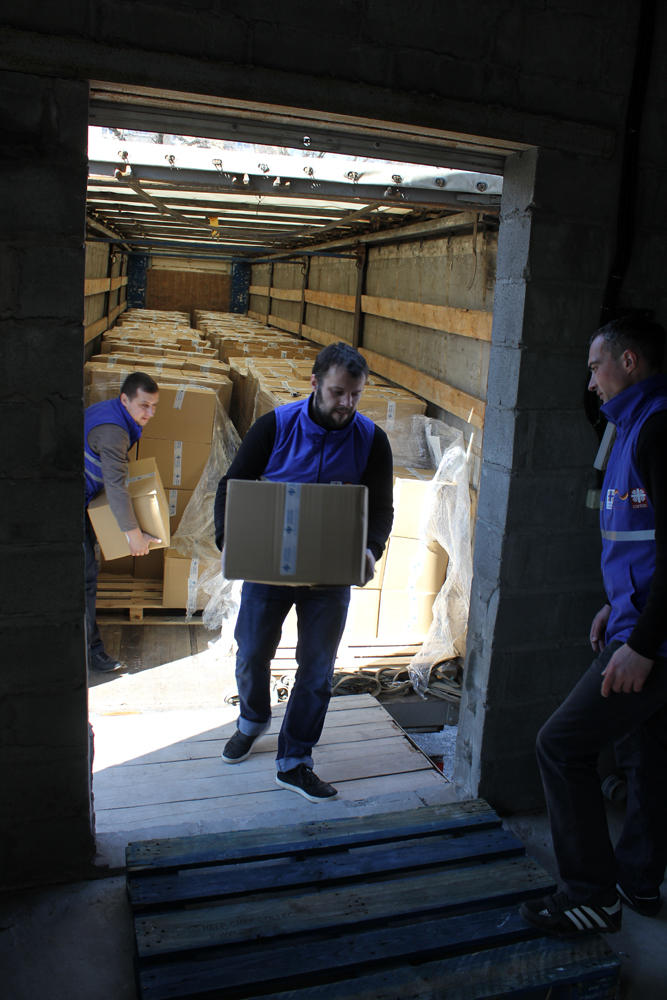 raine – one of the biggest charitable organizations in the country. Since April last year Caritas Ukraine has been implementing a range of assistance programs in 12 oblasts for over 115.000 persons who suffered from humanitarian crisis:
• cash for food, hygiene means, medicines and medical treatment for IDPs
• distribution of food packages and NFIs for the displaced and those in great need who live in the area of military actions
• covering expenses for housing and basic needs of IDPs
• care centers for IDP kids from the area of military conflict
• provision of individual and group psychological assistance to the displaced children and adults
• financial support for winterization
• help in looking for employment opportunities
• assistance to single mothers with children who are IDPs from Donbas area
• micro-crediting for IDPs
• installation of windows in Slovyansk and Popasna
• charitable dining in Donetsk
Total budget of such programs makes nearly 8 mln. EUR.