15.08.13, Ivano-Frankivsk region
Harmonious growth of a child is the leading aim of camps 'Summer holidays with God' that have been organized for many years by Caritas of Kolomyia-Chernivtsi Eparchy in Dora village, which is nearby Yaremche city (Ivano-Frankivska oblast).  For the last five years health of 500 youngsters from the whole Eparchy was restored.
These weekends annual recreation of over 100 needful youngsters came to an end. Children from different families shared summer rest together, in particular, from crisis, poverty-stricken, large and single-parent families, also kids from ordinary families where parents wanted not a common leisure for them, but spiritual enrichment.
Talks on spiritual topics and about sense of Christianity, active games, informative lessons, sport competitions were held in the lap of unique Carpathian nature. Children, aged 7 to 17 years, spent their rest in the mountain area without computers and mobile connection. They only had possibility to play, pray, sing songs and enjoy communication with each other.
"Camp called 'Summer holidays with God' was founded to focus attention on up-b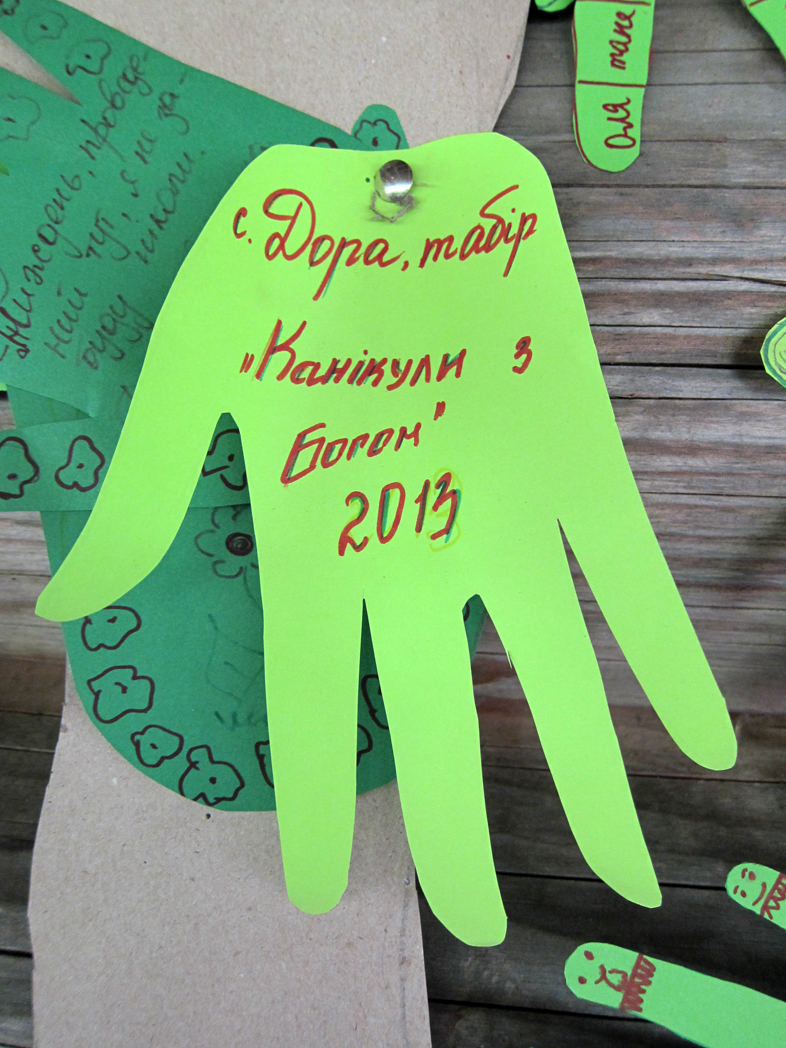 ringing of children in Christian tradition. We also understand that is essential to provide opportunities for children from families that are unable to give them costly recreation in health resorts. That's why we put forward an initiative to make camp accessible for everyone and increase quantity of participants," says Fr. Deacon Sergiy Tryfyak, Director in Caritas of Kolomyia-Chernivtsi Eparchy.
108 children, who moved in together from the whole region, is the biggest number for all camp years in Dora. Such interest proves that in this modern world it is necessary to provide harmonious rest for children and to help them in staying face to face with themselves.
Tutors emphasize that this year youngsters are incredibly active: they are eager to explore world using any possibility; are interested in everything that surrounds them, put original questions. For this reason camp program was completed in such manner that children didn't have free time. They were involved in many activities.
One can feel spirit of benevolence, friendship and love in the air from the first minutes of staying in camp. Children say they lack such atmosphere at home, at school and at the streets. Particularly in such conditions children reveal their new sides, become more open to communication with teachers and psychologists.
After monitoring of children during the week of camp life, its workers speak abou
t positive changes in them. First of all, it is evident that regardless their activeness, they became calm and restored balance. It is the reason for many children to return to this camp every year. Some boys and girls are considered 'old-timers' of the camp and help adults to cope with the young ones.
"Unfortunately, existing living conditions define a certain rhythm and people are distant from God," points out Taras Buchovskiy, Leader of local Caritas projects for children and Manager of camp 'Summer holidays with God'. "Despite its advantages, in fact, technological progress distracts person's attention from real and genuine things. Here, children are able to leave everything behind, to approach God, their friends, tutors, healthy way of leisure time."
Volunteers play a significant role in camp organization, say workers of Kolomyia Caritas. There were eight of them in this year camp. They contributed two weeks of their life to help needful children. Artem takes his vacation to assist youngsters in camp 'Summer holidays with God' two years in a row: "I arrange lessons of Catechesis, and I'm also responsible for physical development of kids. We are all aware that 'a sound mind in a sound body'. It is important for me to be here, because I enjoy helping other people."