14.06.13, Lviv region
For the past 8 years Caritas Ukraine has been making all the efforts to solve social problems of migration by implementing projects for the reintegration of migrant workers to help victims of human trafficking and conducting preventive work by taking care of children of migrant workers in 7 social centers in Ivano-Frankivsk, Kolomyia, Drohobych, Stryi, Boryslav, Novovolynsk and Brody.
Caritas Children's Studio "Hundred Talents" in Brody (Lviv region) is visited by the girl, whose mother is working abroad. Since parents are divorced and her mother works in Italy, Olya (* for ethical reasons name was changed) lives with her grandmother and grandfather. Before Olga started attending Caritas, she had troubles learning in school, she had friendship with problem teenagers, the girl experienced high level of anxiety, uncertainty, and had low self-esteem.
After coming to Caritas for the first time, Olya did not miss the occasion to visit it. She's got many new friends, became a member of educational and artistic circles, take part in recreational and sporting activities. It has improved her school performance and taught her how to achieve goals. This summer, the girl showed a desire to go to summer camp with other children who visit the studio "Hundred Talents".
Recently, at the local Caritas center a playroom with sports, intelligent and entertaining games was organized. Also there were presented children's talents. It was made in celebration of Children's Day and was held i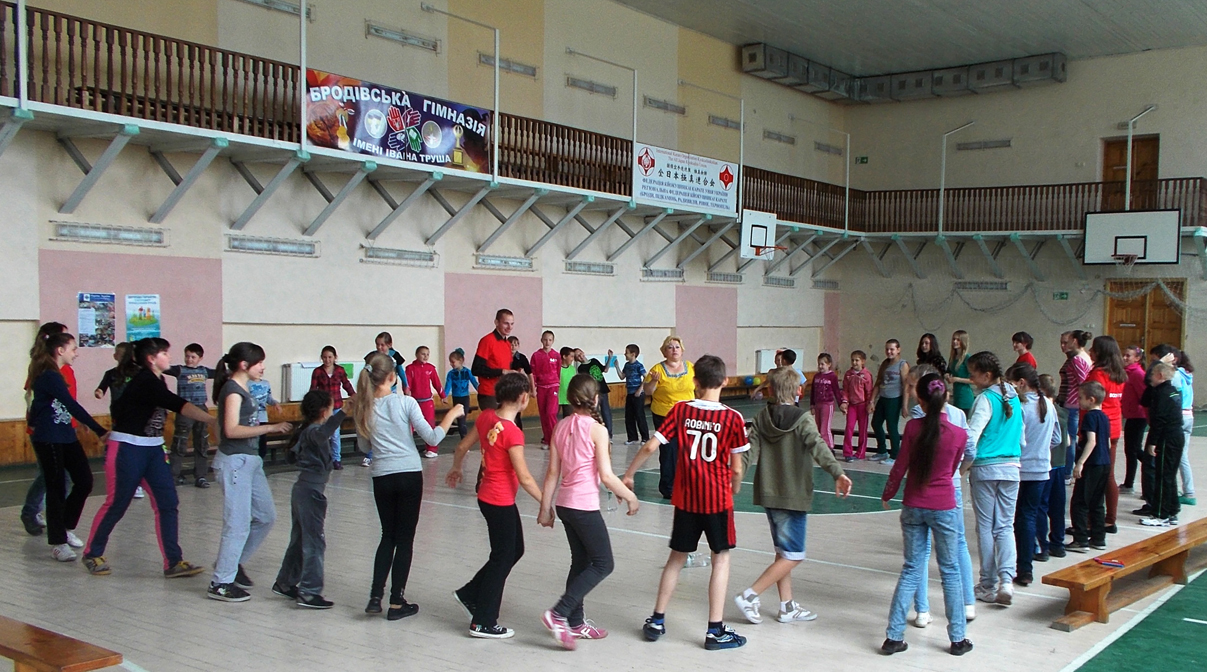 n conjunction with the regional center of social services for children, families and young people. The event was attended by 45 children living in the city of Brody and surrounding villages. In particular, the active involvement had the ward of Caritas – Olya.
Holiday Game Festival was intended to draw public attention to the problems of children and remind everyone about the need to protect their rights not just once a year, but every day and at every opportunity. Because all of us want, so that children grow up happy and well-educated, and felt that they are needed not only by their parents and family, but to the whole society, and that they would do what they like to do in the future, become good parents and good citizens of their country.
"Children is the most valuable thing we have, so you need to take care of them and make their lives better. As the children's smile and happy eyes of a child is the greatest wealth in the world! And especially we should take care of children whose parents are abroad for work. These social orphans are very vulnerable, not always well-maintained and mainly have a range of psychological problems," said fr. Yaroslav Tsaryk, director of Caritas Brody at the last organized playroom.
At the end, Game Festival participants received gifts in the form of stationery and sweets. All three teams were awarded with diplomas.