03.04.12
The Association of Philanthropists of Ukraine recently published their annual report on Ukrainian philanthropy in 2011. The report is compiled from surveys conducted in two phases, November-December 2011 and January-February 2012.
Eighty-six individuals involved in philanthropy, volunteerism, and corporate social responsibility along with prominent community activists, journalists, businessmen, and educators participated in the survey. They identified what they felt were the best projects and events, which public personalities are most active in the philanthropic sphere, the organizations which are the most transparent, and analyzed problems in the charitable sector.
The report is based on the results of a survey titled Philanthropy in Ukraine—2011. The idea for the survey was proposed by the Association of Philanthropists of Ukraine. Community Space and RegioNews financed the survey and media partners were NovaUkraina and kontrakty.ua web portals.
"A course of chemotherapy for one cancer patient, which includes not only drugs, but surgical interventions and radiation therapy, consists of 10-15 cycles. Each cycle costs an average of $300 to $5000, sometimes more. In between cycles patients often need to boost their white blood cell count.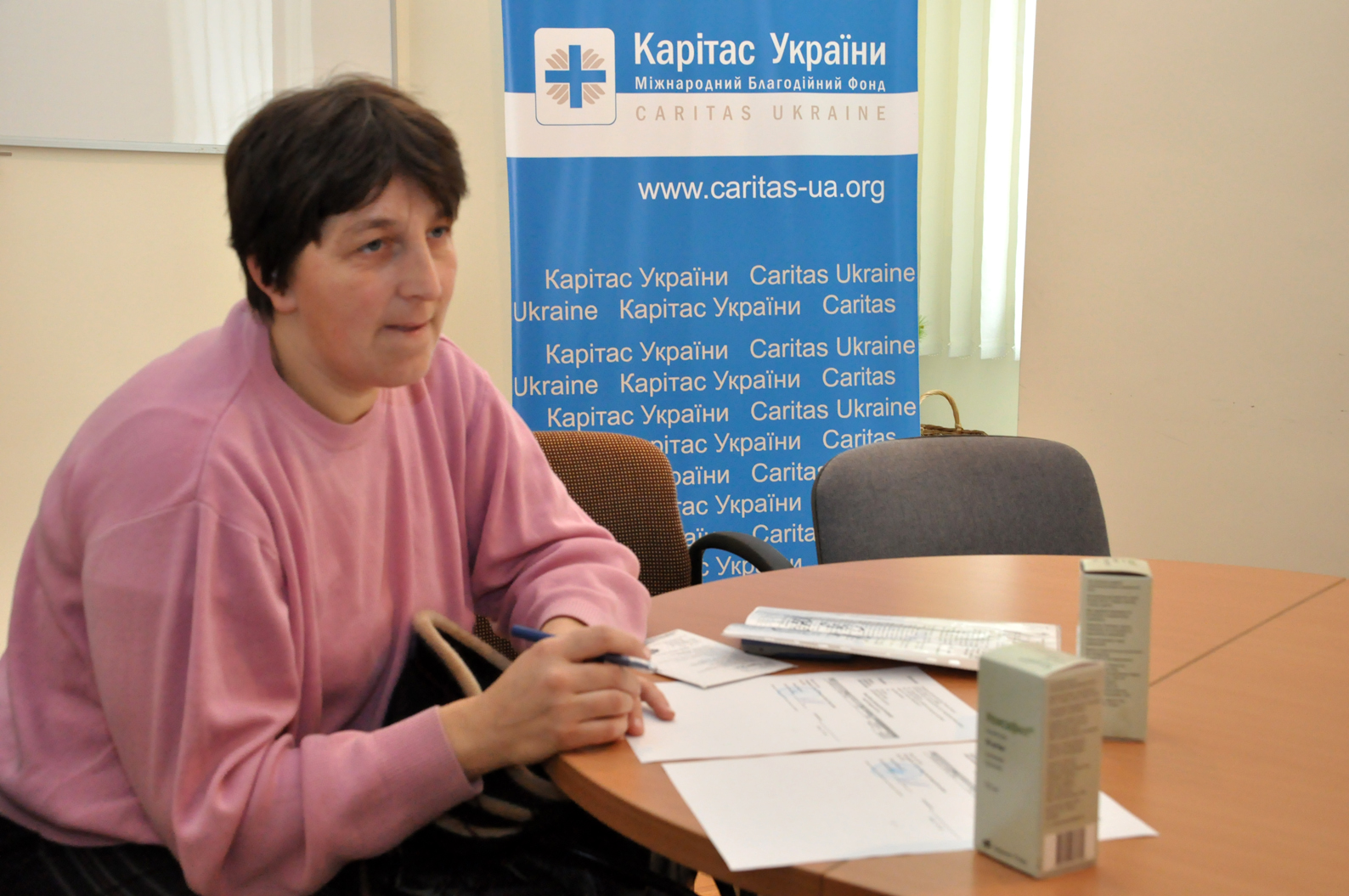 One injection of the medicine used to stimulate white blood cell production costs between $100 and $1000; and each patient needs between 5 and 7 doses. State funding covers only about 10% of the cost, so the majority has to be paid for by patients. Obviously, not every family has that kind of money, so, if it weren't for philanthropists, we would lose many of our children," explains Ms. Oksana, mother of a 6 year old cancer patient and client of Caritas in L'viv.
20 year old Sashko Bystrychenko:
"I first learned I had cancer in April 2008. My spine hurt like crazy. I went to the doctor with my mother and we were told that my pain was from a draft. I was prescribed an analgesic. My spine hurt less for a while but by the end of July my legs went numb. Because of a tumour in my chest cavity, I don't feel anything below my ribcage, or on the right side of my face (muscles, eye and ear). I've gone to Odesa, L'viv, Kyiv, Germany, and Russia for treatment. The hardest part of treatment is finding the money to pay for it. If it wasn't for the kindness of philanthropists, who knows if I'd be alive.
What do I want? I dream of being normal—of overcoming my disease, walking again, speaking, hiking, etc. I am happiest when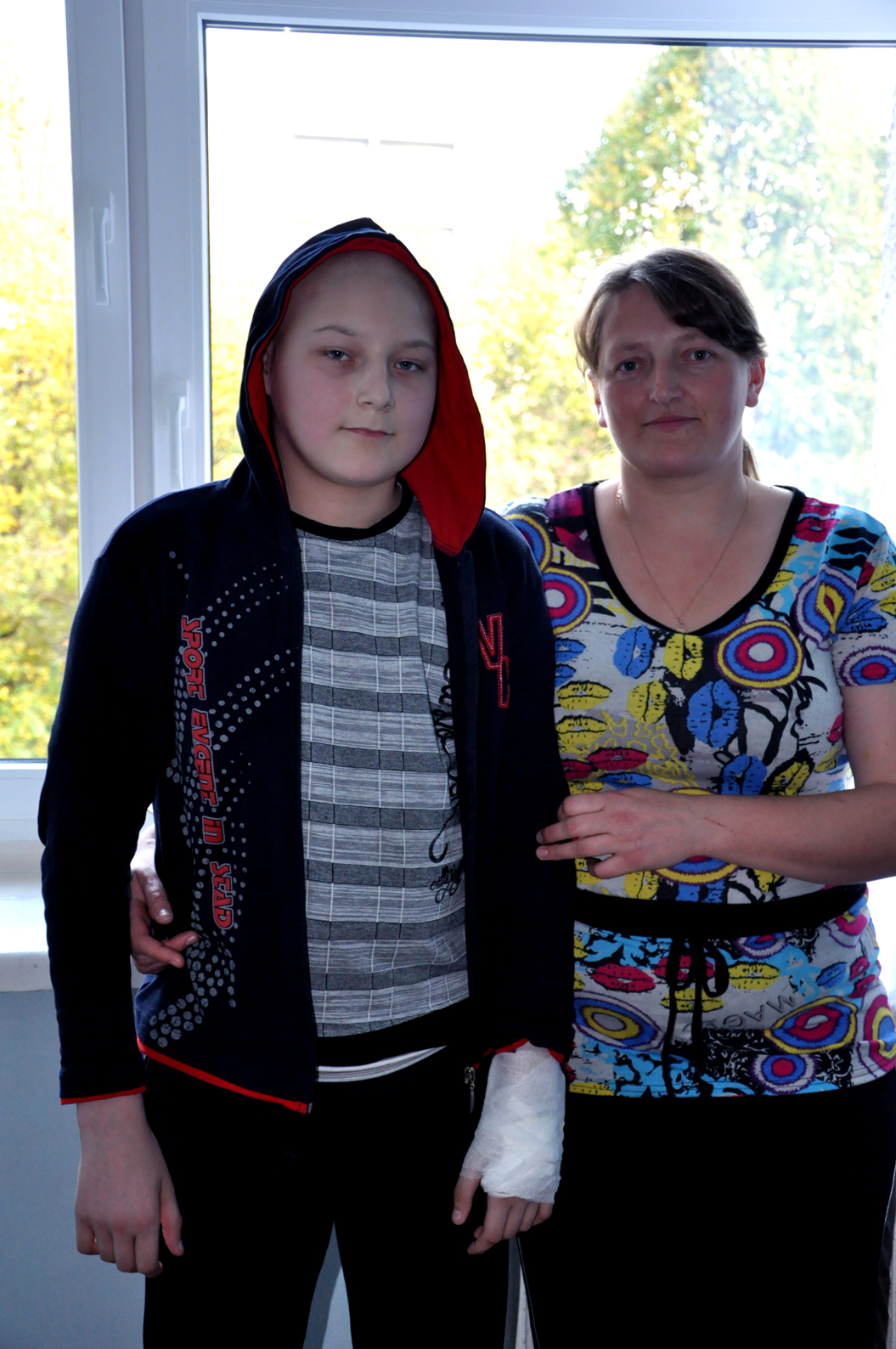 friends or volunteers come to visit me. I speak Ukrainian, Russian, and English and am learning German. I am learning how to create web sites using HTML-CSS-PHP and perfecting my Photoshop skills."
A month of treatment changes children and adults. Children make new friends & lose others, tens of little lives pass before their eyes. Maybe for that reason, you see a unique look in the eyes of children with cancer at the Western Ukrainian Specialized Children's Medical Centre. Regardless of their age, they all mature.
No country can totally fund treating cancer in children. For this reason, many countries give tax breaks to businesses and entrepreneurs who make donations to help pay for treating childhood cancer. Youngsters with cancer also obtain help from religious, and community organizations. Ukrainians can only hope for the day when Bavarian standards become the norm here. In Bavaria instead of buying live flowers for a funeral they buy fake flowers and donate the money they saved to organizations that work to cure childhood cancer. Paediatric Oncology is a mirror which reflects society's values.
Lilya Slyvka, Family friend of the Sydoriv Family who's 5 year old Yurchyk had cancer:
"Yurchyk was only 2 when he was diagnosed with a retroperitoneal tumour. For the next three years he underwent treatment. It's difficult to imagine how his parents dealt with this. I know Yurch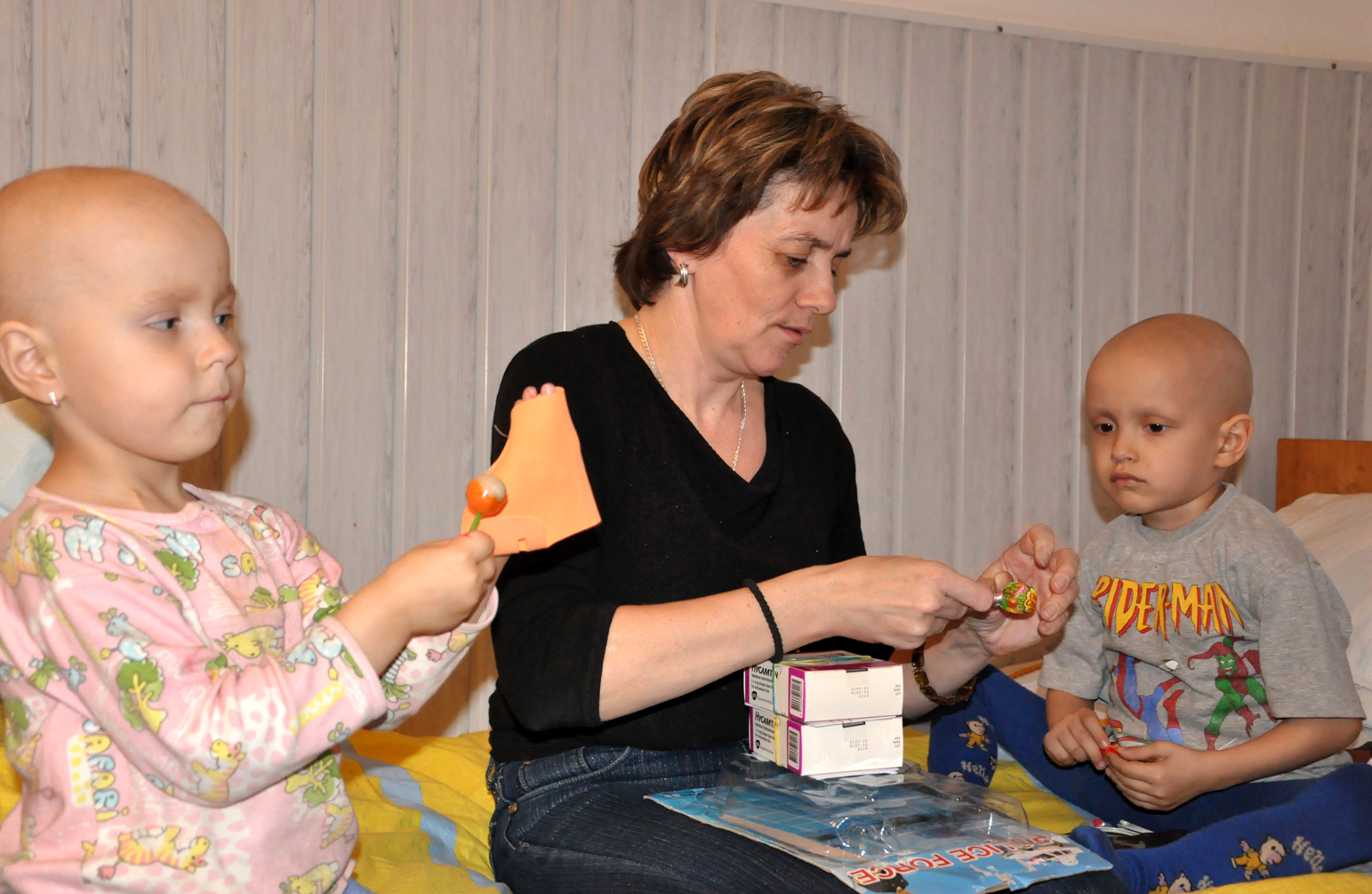 yk's mother very well and how difficult this time was for her, she desperately waited for his birth.
The family needed moral and financial support. There were multiple trips to Moscow and Kyiv. Many of their family and friends, even strangers and organizations helped the family.
On behalf of the family, I would like to thank Caritas Ukraine for their understanding, financial support and concern. Unfortunately, Yurchyk couldn't be saved. But I am truly grateful to everyone who fought to save his life."