22.07.13, Ukraine
As we informed earlier: 'A bank of good affairs' has been launched recently in Ukraine. Moreover, Caritas of Kolomyia-Chernivtsi Eparchy and Caritas Odessa have joined the all-Ukrainian social initiative aimed at selecting the best organizations for raising money on medical treatment of children and facilitation of the fundraising procedures. 'A bank of good affairs' project was founded by the Foundation for the Princes Benefactors Ostrosky in cooperation with Ukrgasbank JSB and the Ukrainian Taxpayers Association.
"Fundraising for providing emergency medical service is a hot-button issue in order to solve health problems. The state is incapable to secure minimal financial support for urgent surgical interventions abroad, treatment and rehabilitation of patients. We receive calls for help from everywhere and all the time. It's difficult to imagine how many dozens of such requests we have in Caritas every day!" retells Fr. Sergiy Tryfyak, Director of Caritas Kolomyia.  
At the moment Caritas Odessa managed to raise UAH 3 155 out of needed UAH 128 000 for the month of cooperation with web-portal; and Caritas of Kolomyia-Chernivtsi Eparchy collected UAH 27 418 out of required UAH 541 000 for the period of three months.
"Save a good person!" project has been implemented for over two months in the frames of 'A bank of good affairs' in Caritas of Kolomyia-Chernivtsi Eparchy. First results of the project weren't late in arriving: UAH 16 000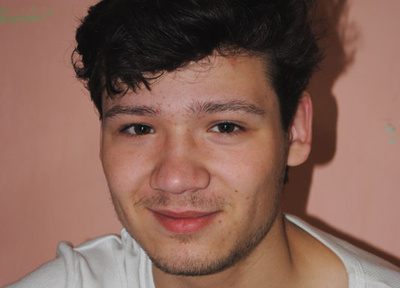 were collected for treatment of one 4-year-old child. Nowadays there is a challenge to raise money for Roman Lutsko.
Together with volunteers and relatives of severely ill patients Caritas employees in Kolomyia carry charity street-initiatives and door-to-door campaigns; money is raised with help of charity boxes installed in trade zones, churches and public establishments. It is foreseen to involve regional socially responsible business to philanthropy; to spread letters of assist and to organize charitable lotteries, auctions with mass media participation and other public events. Everything possible is done for an efficient fundraising to provide assistance to ill children.
Nina Shpakovska, Deputy Chairman of the Board in Ukrgasbank JSB, spoke about pitfalls that occur in the process fundraising for medical treatment in Ukraine. "Lack of awareness on rules and regulations of charity fundraising leads to legal confrontations with taxation bodies.
It's less-known fact that there are private bank accounts in Ukraine opened for raising funds on treatment or surgical intervention. Taking in consideration the sum gathered they are taxed at the rate of 15% or 17%. People lose the third part of money raised and can be liable to penalties or sanctions from taxation bodies!" she explained.
Furthermore, there is certain mistrust in our country and this impedes effective and quick fundraising. Numerous cases of fraud resulted in doubts of Ukrainians whether to believe person who collects money for treatment. With help of 'A bank of good affairs' and, in particular, participation of Caritas (its activity is transparent and reputational), such things become more understandable, simple and reliable.
Acting projects of Caritas of Kolomyia-Chernivtsi Eparchy on the 'A bank of good affairs' web-portal.
Acting projects of Caritas Odessa on the 'A bank of good affairs' web-portal.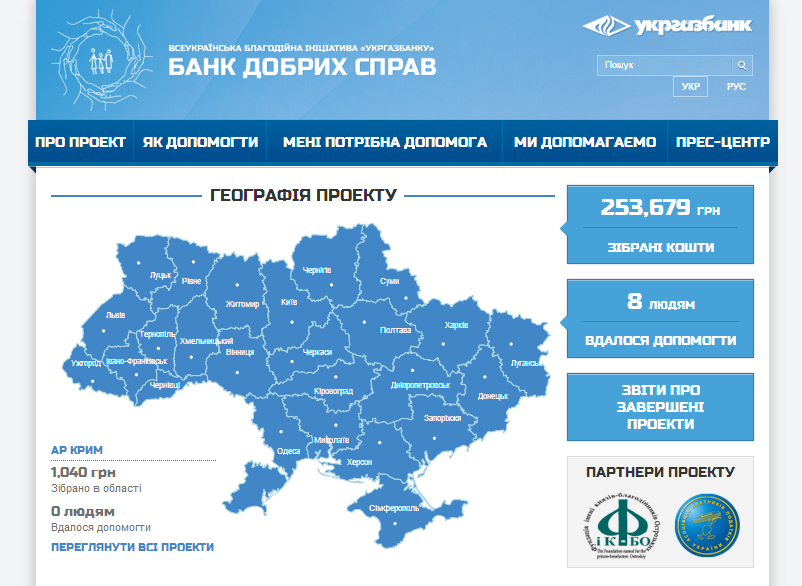 We ask for your support, participation and promotion of an idea of rendering assistance to a neighbor!