08.07.13, Ivano-Frankivsk region
Scorching summer is outside: time for holidays, vacation, various entertainment, travelling and recreation activities. Children and youth who found themselves in complicated living conditions require particular attention and support in organization of summer leisure: they don't have possibilities to have decent summer holidays because of material problems of their parents. Thanks to benefactors from Germany, Austria and parishioners of Greek-Catholic church in Ivano-Frankivsk Caritas Ivano-Frankinsk gave a helping hand to these children. This year it is the eighth time they organize summer recreation for children in Carpathians.
All in all, in June 107 children and 16 parents took part in summer camps located in picturesque mountains in Zarichya village, Nadvirna region in Ivano-Frankivsk neighborhood. Among them – children left without parental care; youngsters from crisis, poverty-stricken and large families; children and youth with mental disabilities; labor migrants' children; parents and children who live with HIV/AIDS.
4 camp sessions were organized on the basis of the retreat center of the Mission community of St. Andrew the First Called of the UGCC. 10 employees of local Caritas and 9 volunteers assisted children recreation in camps.
The peculiarity of this year recreation for children was that parents were involved in the target group of camp participants. Obviously, they also need social and psychological assistance, and support in rearranging their relationships with children, personal fulfillment and combating life challenges. Experience of work with youngsters in complicated living conditions proves that they are in need of back-up from relatives and neighbors, atmosphere of love and mutual understanding in family, and also active pastime with parents. However, nowadays parents more often put material comfort and work at the first place and communication with closest people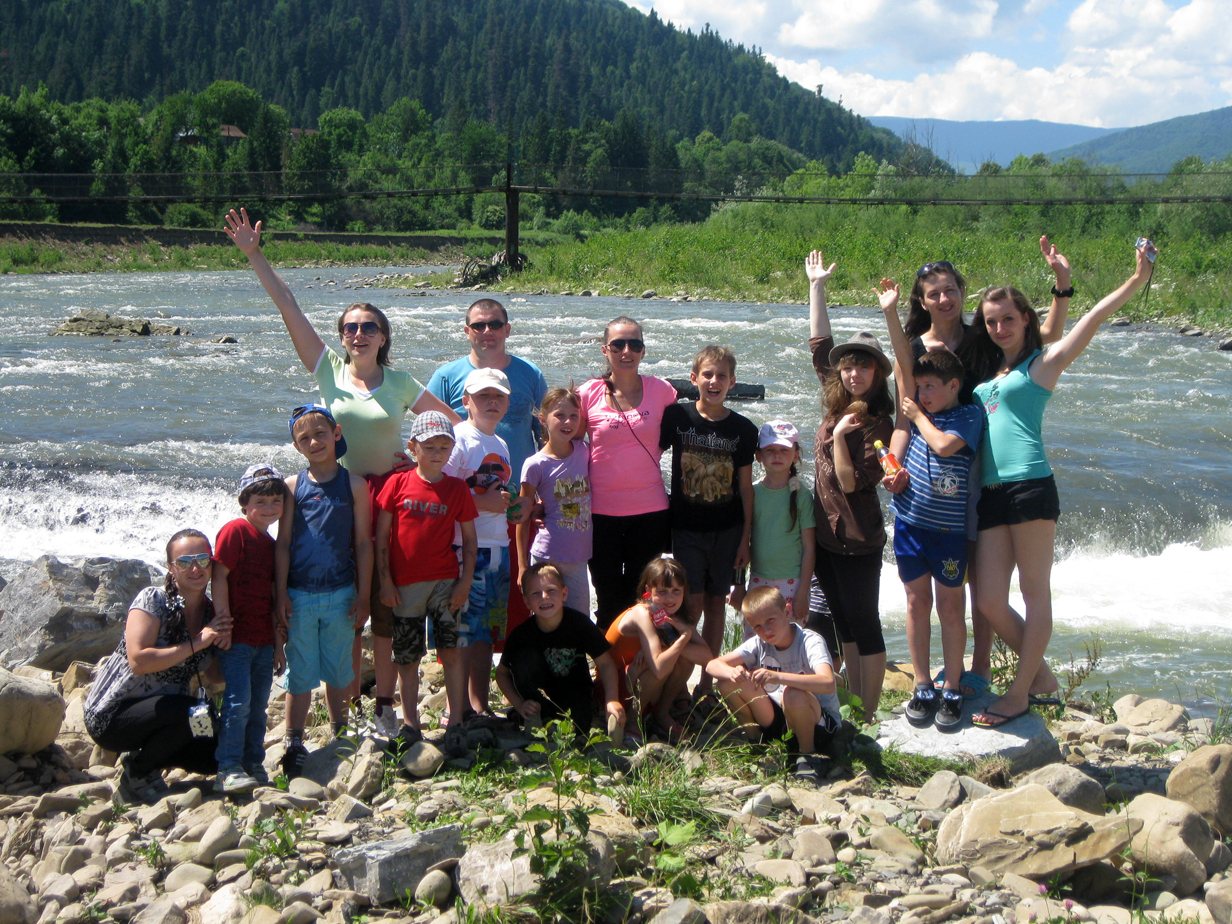 and child in particular – at the second.
Children and youth with mental disabilities spent their leisure in the first camp session. Summer storms didn't intervene with their rest and opportunities to get physical powers, try their talents in different creative competitions. Apart from recreation, they found time for training and fastening practical skills to act independently: they laid their beds, cleaned rooms, and took care of personal hygiene.
"I am grateful to everyone who helped to come here for rest! Firstly, I didn't want to miss 'Grand century. Roksolana.' series and didn't want to go. But now I am very glad because I met new friends, learnt to comb my hair and make my bed by myself," says Maia Toniyevych, client of Caritas Ivano-Frankivsk of the UGCC who lives in geriatric recreation house.
Second camp session with motto 'Leading a healthy lifestyle' united children left without parental care, from large and poverty-stricken families, and labor migrants' children. Camp program focused attention on the importance to lead a healthy lifestyle, favored their self-actualization and creation of positive motivation,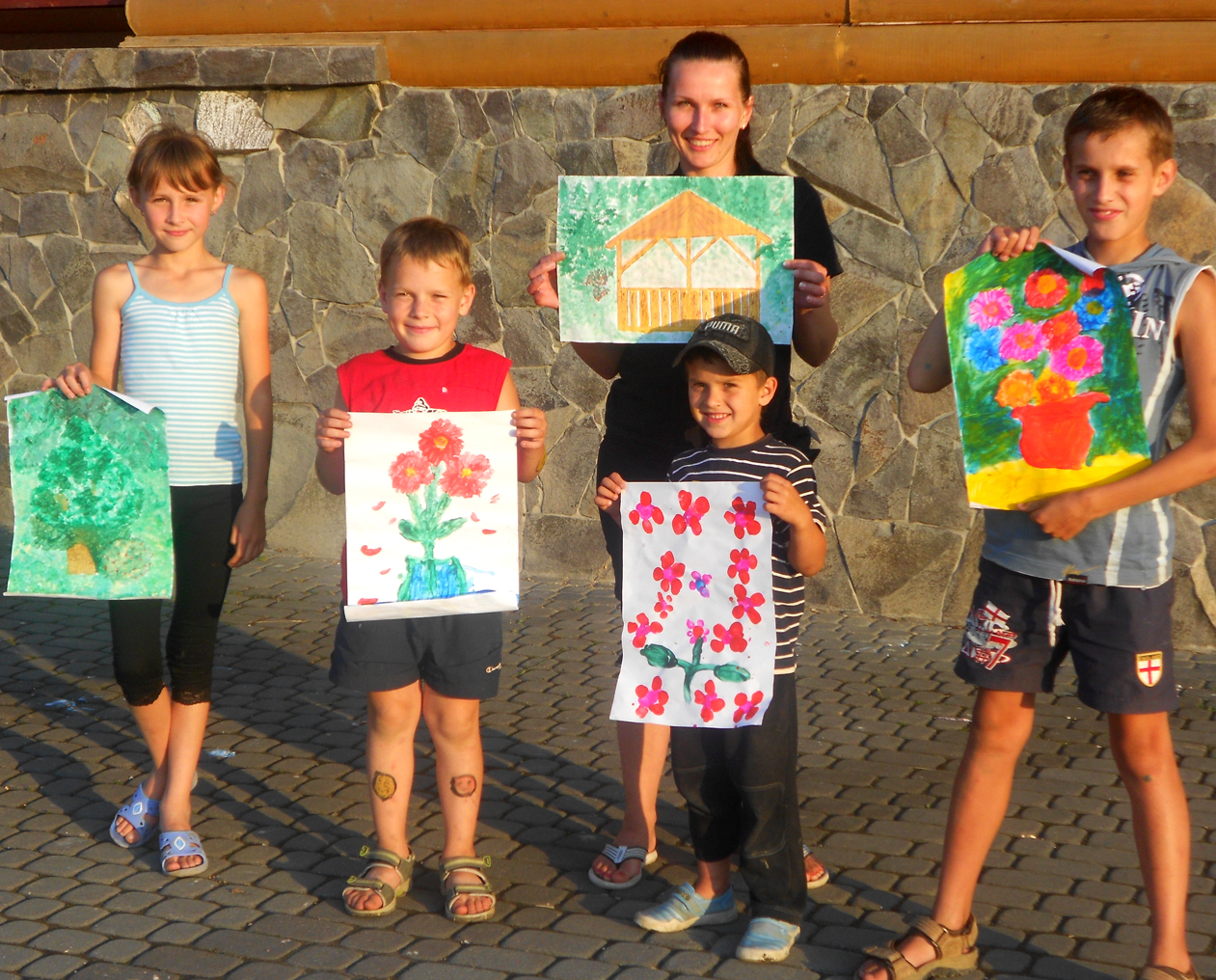 acknowledgement of advantages this approach brings to their lives.
Every day in camp had its title: day of physical health and sport – participation of kids in station game 'School sports day', football tournament; day of tourism and useful leisure – game-trip "Geographic carousel", show-program "Theater of ecological fashion"; day of healthy lifestyle – training "Your choice is up to you!", forum-theater about negative effects of alcohol and smoking, dance initiative "Make your choice for the good of your health"; day of creativity and healthy humor – workshops, exhibition of caricatures about health, contest "Miss and mister of the camp", day of impressions and farewell – making of posters for each crew "Recollections about camp".
The third camp session 'I+WE – the one family: looking for mutual understanding' was aimed to favor mutual integration of parents and children from 12 families that are under social follow-up of local Caritas. For 7 days team of camp organizers and volunteers worked on improving parents-children relationships, helped to establish more trustworthy relations and recognize the meaning of relatives in own life; they also rendered social and psychological support to parents and their kids.
The fourth camp session involved parents and children who live with HIV/AIDS. 'You are not alone – we are one big family' – it was slogan and methodology of 'Center for care and support of people who live with HIV/AIDS' project stuff. They rendered psychological and reintegration support to target group in form of individual consultations and team activities. Camp psychologist and tea
cher held various games and competitions that revealed children's potential and their psychoemotional condition in order to fix it by means of individual talks with them and their parents.
As a rule every day started with prayer that gave spiritual tranquility to parents who found it difficult to recognize HIV/AIDS in their life and answer the painful question 'Why did it happen to me and my child? Why do I have to face such torture?'. During the month of June and 4 camp sessions children and youth developed and enriched their inner world, multiplied spiritual values with help of Fr. Myroslav Khanenko – spiritual father of the retreat center. Daily Holy Liturgy, Confession, Eucharist, individual spiritual talks, joint evening prayer in a circle of friends were accessible for everyone who is willing and created an unforgettable atmosphere of joy and positive attitude to life.
«It is undoubtedly true that sport trainings and competitions, excursions, rest near a river, musical events, contests, games, work-shops, entertaining evening programs and disco parties united all camp sessions, dozens of children and great weeks spent.
Apart from merriment, active leisure and powerful charge of emotions, our camps include incentive to self discovery and self-actualization, acceptance of life in its all manifestations, challenges and difficulties. We teach children the most important thing – there are always some people who can help. However, it is also important to be the one who can assist other needful individuals and change our country for better," retells Lesia Dorosh, Manager of the department on work with children and youth in Caritas Ivano-Frankivsk."