10.06.2014, Lviv region
Some days ago 'Nazareth' rehabilitation center celebrated its 10th anniversary. Center work is coordinated by Caritas of Sambir-Drohobych Diocese of the UGCC. 'Nazareth' center is located in the abandoned military facility near Drohobych, Lviv region. It is aimed to render chargeless aid to socially vulnerable people with alcohol and drug addiction, TBC patients and HIV-positive individuals.  There are three types of services provided: consultation, rehabilitation and social reintegration. For 10 years over 700 addicted individuals received rehabilitation treatment in 'Nazareth' center in Lviv region.
Each year the number of people addicted to alcohol and drugs is drastically growing, among them – many youngsters and women. As a result of alcohol consumption 3.3 million people across the world die annually. This data is reported in "Global status report on alcohol and health 2014" that presents key characteristics regarding alcohol consumption of 194 countries-members of the World Health Organization, impact on population's health and respective policy measures. Ukraine holds the fifth place on alcohol consumption per capita and is the first in the world by the level of alcoholism in children.
According to data of the World Health Organization, on average every person aged 15 years old and older drinks 6,2 liters of pure alcohol. But, in fact, less than half the population consumes alcohol (38,3%). It means that people who intake alcohol, consume at the mean 17 liters of raw spirits. In general, compared to AIDS, tuberculosis and war – more people die from alcohol abuse.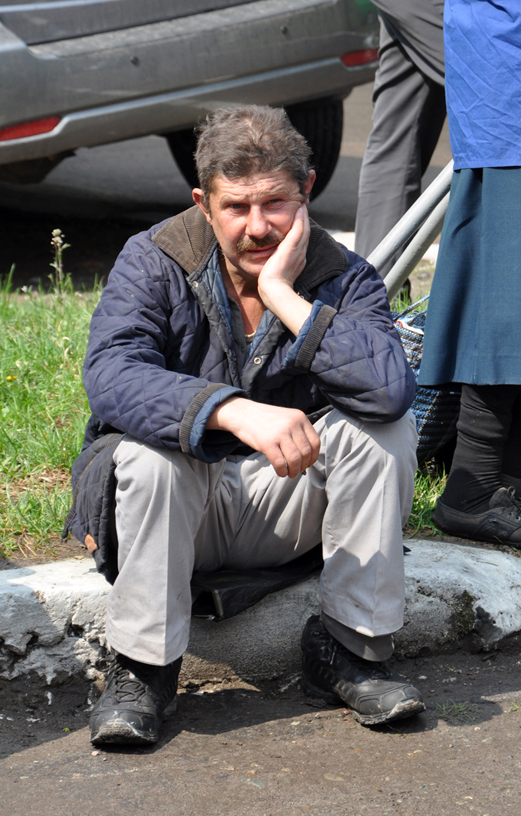 Furthermore, there is a daunting statistics of drug consumption. Nowadays 5 million individuals in Ukraine take drugs on a regular basis, 20% among out of them are schoolchildren; 60% – youth aged 16-30 years; and 20% are mature adults. For the recent years the mortality rate because of drugs consumption has increased in 12 times; in 42 times – among children. Problem of alcohol and drug addiction carries menace for economic, demographic, social and cultural situation in Ukraine, and the same time it is misfortune for an individual: addicted people lose their health and job, but the worst things are ruined family relationships and minors who suffer.
In response, Caritas organizations actively work with the addicted and their close environment, promote healthy lifestyle, direct own activity at prevention of dependencies. 'Nazareth' center of Caritas of Sambir-Drohobych Diocese of the UGCC provides the most full-fledged complex of services and rehabilitation. In 2010 center received status of national ecclesial establishment for dependant persons in the Ukrainian Greek and Catholic Church.
Attendance to rehabilitation center is provided through a consultation point in Caritas Drohobych. People who need help and also their relatives can address consultation point. Men, aged 18-55 years, are admitted to center, without taking into considerati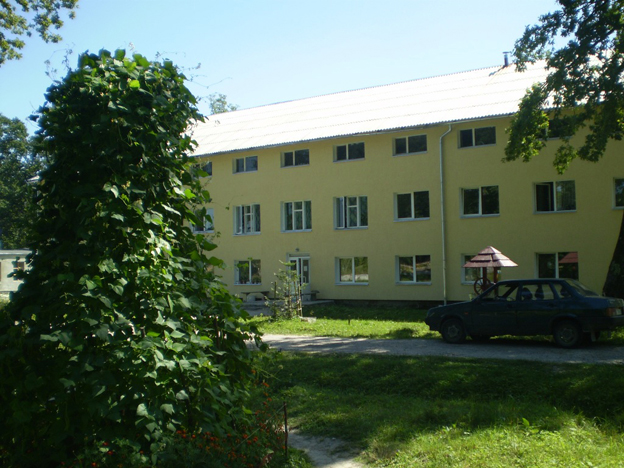 on national/social background and religious confession. Period of stay in rehabilitation center lasts at least 12 months. An average number of people on rehabilitation is 20-30 individuals.
"Nazareth" operates as a therapeutic community, built on trust and assistance in the process of self-knowing. The principles of the rehabilitation center work are prayer, spiritual program '12 steps', friendship and mutual assistance, also feeling of duty and responsibility for oneself and the community. Dwellers of rehabilitation center are involved into occupational therapy: run the house, feed the livestock, have own bakery, store up firewood for heating. This therapy assists social integration of individuals who got used to live in accordance with their desires, needs and weaknesses.
It is undoubtedly true that rehabilitation of the addicted should favor mental strengthening and growth, rethinking of life principles. It shouldn't be the place of isolation from alcohol, narcotic or tobacco matter," says Oleksandra Kozakevych, Program Manager in 'Nazareth'.
Psychologists, consultants and spiritual advisors work with addicted individuals in 'Nazareth'. All center employees have required qualification – psychological, theological or education in sphere of so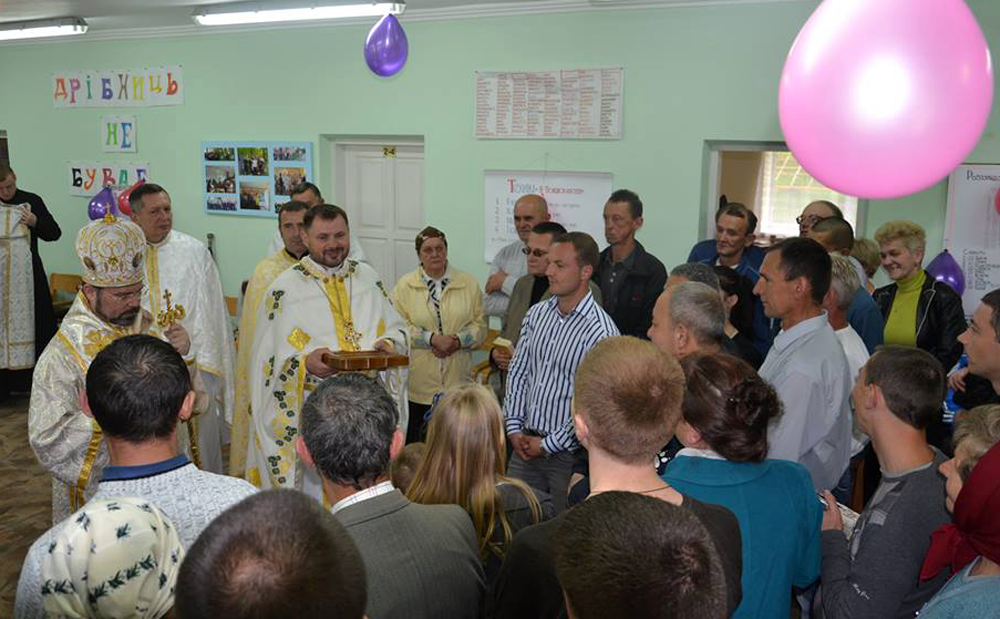 cial work; they also pass trainings on therapy of the addicted. 'Nazareth' staff regularly has internship in other rehabilitation centers.
Financing of rehabilitation center is done by means of benevolent donations of Ukrainian and foreign philanthropists and families of addicted persons. There is constant search and establishment of contacts, collaboration with other familiar centers in Ukraine and abroad.
---
More information about 'Nazareth' rehabilitation center:
'Nazareth' rehabilitation center web-site
Movie about 'Nazareth' center for alcohol and drug addicts filmed by the UGCC
Information movie